Listening a little longer with Tarell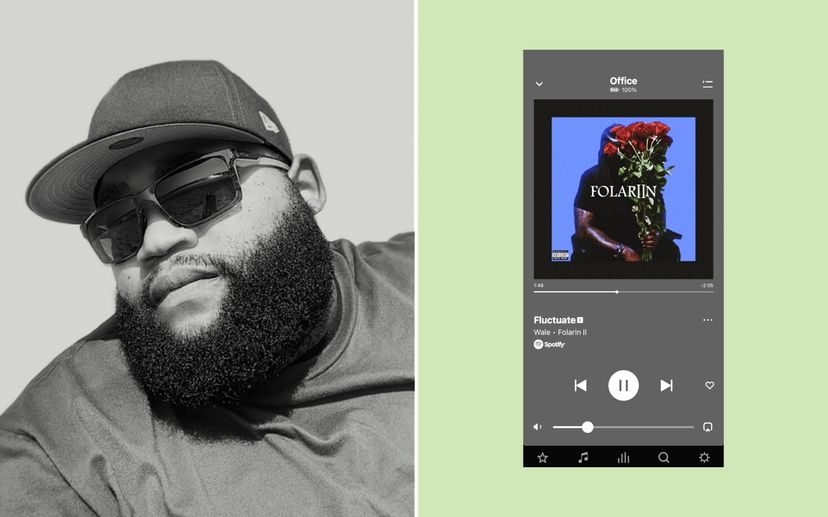 Current Role: Senior Manager, Identity and Security Operations
Location: Atlanta, GA
Years at Sonos: 5
What got you interested in this field?
Tarell: I have been working with computers since I was 14 but I always had a desire to get into cybersecurity. I got my first shot in the healthcare industry 12 years ago and I have loved the field ever since. My career started by protecting patient/employee identities and quickly grew into managing enterprise authentication, compliance, security, and automation.

What attracted you to Sonos?
T: After working in Healthcare for 9 years, I decided I was ready for something new. Sonos being a sound technology company piqued my interest as my hobbies at the time included artist development/management and sound studio management. I loved how a shared appreciation for music was such a core part of the culture (and still is).

What keeps you at Sonos?
T: Sonos is truly an amazing company to work for. The constant drive to prioritize work-life balance and increase productivity while bringing joy to our customers  through music is a key reason why I stay. I also appreciate that I have the opportunity to work on cutting edge technology in my field, instead of being years behind. Finally, the people. The culture here is the best out of all the previous jobs I have had. We are such a strong community here and to me that is extremely important.

Most interesting technical challenge you've gotten to work on?
T: I would have to say developing employee and non-employee automation for onboarding and offboarding. When I started, the employee and non-employee lifecycle was manual, taking countless hours from our support staff and introducing issues with meeting compliance such as users in the same role having varying access or not enough access. As an organization we were prone to errors, inconsistencies and delays with getting accounts on and ready for users on their day one or disabling users in a timely manner. As a result we weren't delivering the experience we would have wanted.
For our Employees this was done via API to our Workday system to Okta. However for our non employees this was much more time consuming. We had to develop our own Source system to house all non-employees, standardize the attributes they share (similar to employees) and automate their lifecycle with Okta. As a result we have completely automated lifecycle and compliance with our employees and non-employees at Sonos – a technical yet fun challenge to work on.
What have you accomplished at Sonos that you are particularly proud of?
T: I would have to say being a part of our Black@ ERG (Employee Resource Group) steering group. Making a positive and critical change to diversity and inclusion at Sonos brings me so much joy. Shout out to the Black@ ERG and all the other ERG at Sonos. Thank you all for what you do on a regular basis to move the needle on DEI (diversity, equity and inclusion).
What are you most excited about in the future of this field?
T: The identity and cybersecurity field is ever-evolving and there is so much work left to do. Having new issues to tackle every day, month, and year ensures working in this field never gets old. New challenges are created each day and I am most excited for that.
At Sonos we have many creative passions beyond our day job: musicians, audiophiles, tinkerers, creators, chefs, artists,...what do you love to do when you are not working?
T: Outside of work, I am a gamer at heart. But my projects also include running a sound studio, videography, photography and artist development.
What are you listening to these days?
T: Wale Folarin II has been on spin for me lately. I have been a Wale fan for years!