Listening a little longer with Sid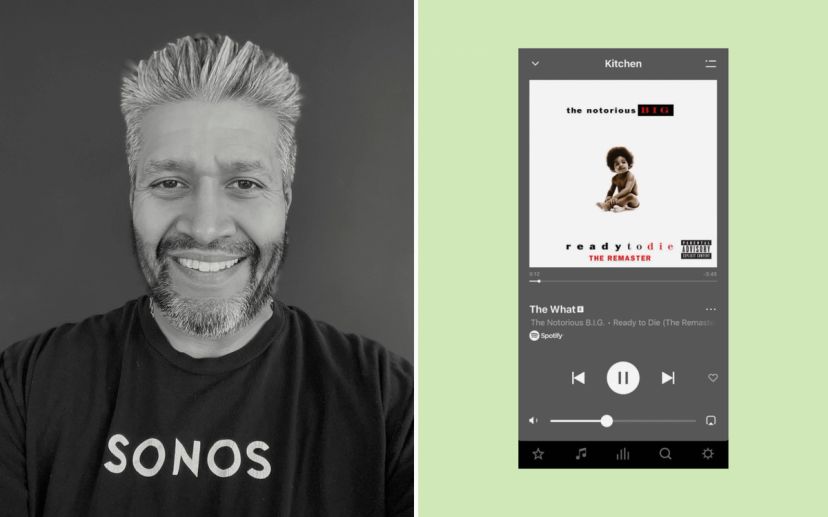 Current Role: Head of Software Quality
Location: Boston, MA
Years at Sonos: 7 years

What got you interested in this field?
Sid: My first intern job was manually checking educational math software for children. Something about being the 'last line of defense' between what our company produced and the education of children really resonated with me. The thought that my eyes and ears were essentially responsible for the customer experience appealed to me greatly. From that point on, I was drawn to that kind of responsibility & accountability through my internships, which later became a career in Quality Engineering.

What attracted you to Sonos?
S: The idea of working somewhere that recognized quality as a critical priority to its engineering process and customer experience is what ultimately drew me to the role. That, along with the experience I went through during the interview process, is what sold me. For those who know me will not be surprised by this, but I am very much a people person. My interview experience felt like I was joining a family, even before the actual interview. Aside from the very cool factor of working on such a kickass product, that is what really sealed the deal.
What keeps you at Sonos?
S: Ultimately, we are responsible for building an experience that brings joy into people's lives through sound. When people tell you stories about their Sonos or you get to give the gift of that joy to someone, you realize you work somewhere special. We bring Software and Hardware together in such a unique way that has revolutionized how people experience audio. That is not taken for granted - it makes you want to stay and keep trying to revolutionize that joy.
Most interesting technical challenge you've gotten to work on? And/or What have you accomplished at Sonos that you are particularly proud of?
S: Without a doubt, I am most proud of the people & the teams I have had the pleasure of managing over the past 6 plus years. My number one priority as a manager is the people on our team. Building that team, advocating for my team members, helping them reach their career goals, watching people grow and flourish while tackling some amazing engineering challenges is what I am personally the most proud of. They humble me on a daily basis with their accomplishments.
What are you most excited about in the future of this field?
S: As Sonos starts to explore more experiences outside of the home, I'm excited about the possibilities of bringing the idea of the Sonos system to every part of people's lives. Through modern day cloud technology, we can use the power of software to bring the joy of intelligent and curated sound to every experience of people's lives, not just inside their home. Many companies have tried but just haven't been able to hit that sweet spot. I truly believe we have the people and technology to accomplish what others have not been able to.
At Sonos we have many creative passions beyond our day job: musicians, audiophiles, tinkerers, creators, chefs, artists,...what do you love to do when you are not working?
S: Traveling with my family and experiencing the various cultures and wonders of the world is really what I like to do when I'm not working. My wife and I believe seeing the world is a critical part of raising our children and exposing them to the vast cultures the world has to offer. Music plays a huge role in that travel. Recently the boys got to experience a live Tango show in Argentina and that was remarkable on so many levels for all of us. When it's just me, I spend my free mornings either on my Peloton or playing golf. That 'me time' is something I discovered later in life, and it has been a game changer for my own mental happiness. I also love to cook. Music, food, & good company, do you really need anything else?
What are you listening to these days?
S: Pretty much everything. With a 14 year old and an 11 year old I have to stay on my toes. While in the car with them we're 100% listening to top 40 music while I mix in some 90s Hip Hop, R&B, and Dancehall knowledge on them.