Listening a little longer with Spurthi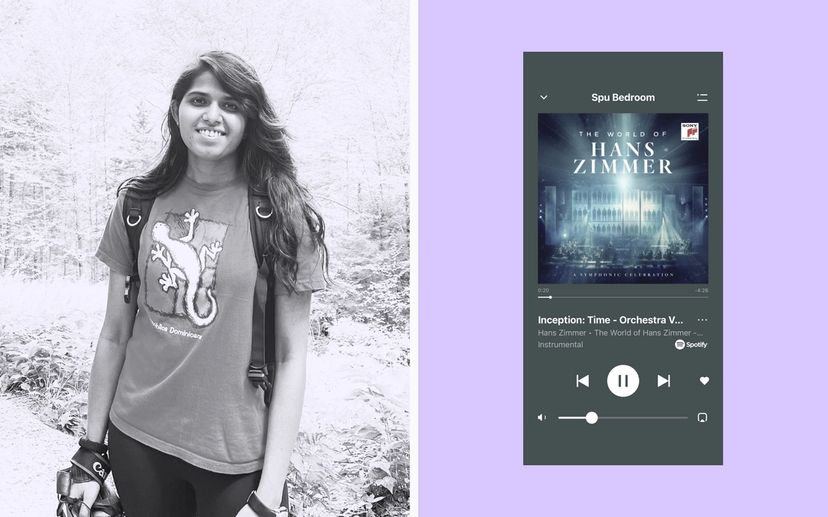 Current Role: Software Engineer
Location: Boston
Years at Sonos: 1.5 years
What got you interested in this field?
S: I've had an interest in embedded systems ever since I was a senior in high school. The fact that we get to interact with actual hardware and program it to work according to our needs is something that has always fascinated me. During my Masters, I had the opportunity to take up some really interesting and challenging courses related to Linux kernel development, and that's when I decided that this is what I want to pursue a career in.
What attracted you to Sonos?
S: When I first interviewed at Sonos for my internship, I was asked to come in for an on-site interview in Boston, where I got a tour of the office and the really cool anechoic chamber. Although I didn't know a lot about the products back then, I liked how passionate everybody was, and since I always wanted to work in the consumer electronics field, this seemed like the perfect opportunity.
What keeps you at Sonos?
S: I love the work that I do here! The learning never stops, and the recognition that I get for my work and the opportunities for career growth are something I value a lot.
The culture and people at Sonos are great, and the company really cares for its employees. Not only is everybody super knowledgeable and passionate about what they do, they have also been very helpful and supportive, which is what stood out to me when I first joined.
I'm also in love with the products! They have great design, amazing audio quality, and some really neat software features like the ability to group speakers, Sound Swap (which is just pure magic) and auto Trueplay. And for the environment lover in me, I really admire the fact that we're moving towards more sustainable packaging and product design.
What are some of the most interesting technical challenges you've gotten to work on recently?
S: I've had the opportunity to work on a lot of interesting things over the past 1.5 years. As a new grad, one interesting technical task I worked on was the Linux kernel bringup on a new system-on-chip for an unreleased product. It involved porting the kernel from a different version and had a big learning curve as it was all very new to me but I greatly enjoyed the challenge.
Currently, the global part shortage is impacting the whole tech industry, and I was recently involved in developing device drivers for replacement parts. The work was extensive since there were multiple parts I was working on simultaneously, and involved a whole lot of collaboration and debugging as well. A lot of teams at Sonos are working hard and doing a great job to minimize disruptions in product manufacturing and supply.
What are you most excited about in the future of this field?
S: Providing seamless and customizable experiences to the user plays a very important role in the consumer electronics industry in general and I believe there is always room for making it better. I'm excited about integrating new and innovative technologies to make this a possibility.
What do you love to do when you are not working?
S: I'm a wildlife and nature enthusiast -- hiking, safari, photography, adventure sports -- you name it and I'm in. I also really love shooting cinematic videos and editing, and I have a YouTube channel where I upload some of my travel vlogs. As a kid, I used to play the keyboard a lot, and I'm trying to get back into it!
You can check out some of my work here: @spurthi_s_photography (Instagram) & youtube.com/c/Spurthi
What are you listening to these days?
S: I listen to a wide variety of music depending on what I'm doing and how I'm feeling, but one of my go-to genres is Indian indie. A few artists that I've been listening to a lot these days are Prateek Kuhad, A R Rahman, Keethan, Queen, The Head and The Heart, and of course Hanz Zimmer! I also listen to a lot of podcasts and some of my favorite are The Moth, Hidden Brain and Embedded.fm