Listening a little longer with Sarah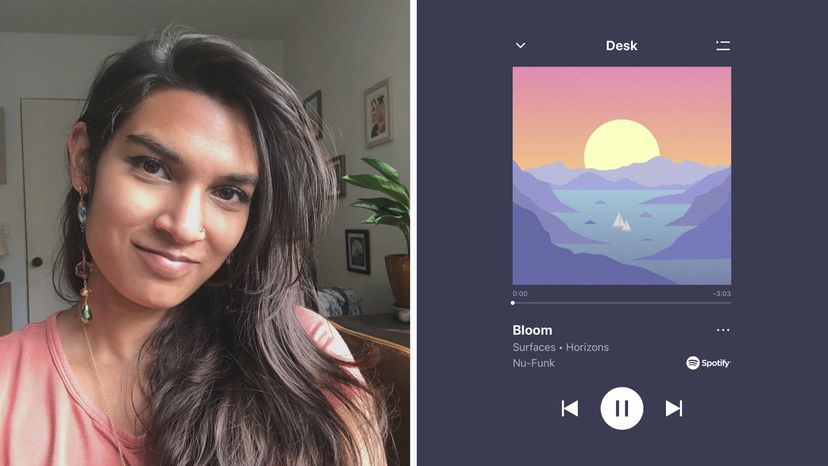 Role: Senior Software Engineer
Location: Remote - Los Angeles/Santa Barbara
Years at Sonos: 7
What got you interested in this field?
S: As an Indian, was I even allowed to be something other than a doctor or engineer? I'm kidding - what first attracted me to computer science was the complex problem solving and the variety of applications. Technology is constantly evolving and can be utilized by anyone in any field, which is both exciting and a huge responsibility.
What attracted you to Sonos?
S: Honestly, more than anything, the people. My interview process really stuck out to me; everyone was so genuine and friendly. I was very shy back then and my Sonos interview was the first time I had ever felt comfortable enough to joke around with my interviewers. I immediately felt at home. Working somewhere with a good culture is essential to me, and I'm glad I found that here!
What keeps you at Sonos?
S: The people I work with, passion I see every day, how much I still learn/grow, the opportunities and respect I get. I love that Sonos is a human-centric company - your voice matters and you're not just a cog in the machine. I'm not going to say it's always the perfect place to work (does that even exist?) but we're always looking to improve and make changes in the right direction. Progress is what I hope for and expect. It's not every day that you find a company with values and a mission that you believe in, and also enjoy the people, culture and projects you work on today.
Most interesting technical challenge you've gotten to work on? And/or What have you accomplished at Sonos that you are particularly proud of?
S: The most challenging things I've worked on involve designing platforms that cater to the various requirements that Sonos users have. We're a global company and you'd be surprised how and where people use speakers!
Something interesting I've implemented recently is "dynamic background colors on Now Playing" to give the apps a modern feel - a fancy way of saying the background of Now Playing changes to complement the dominant color of the currently displayed album art.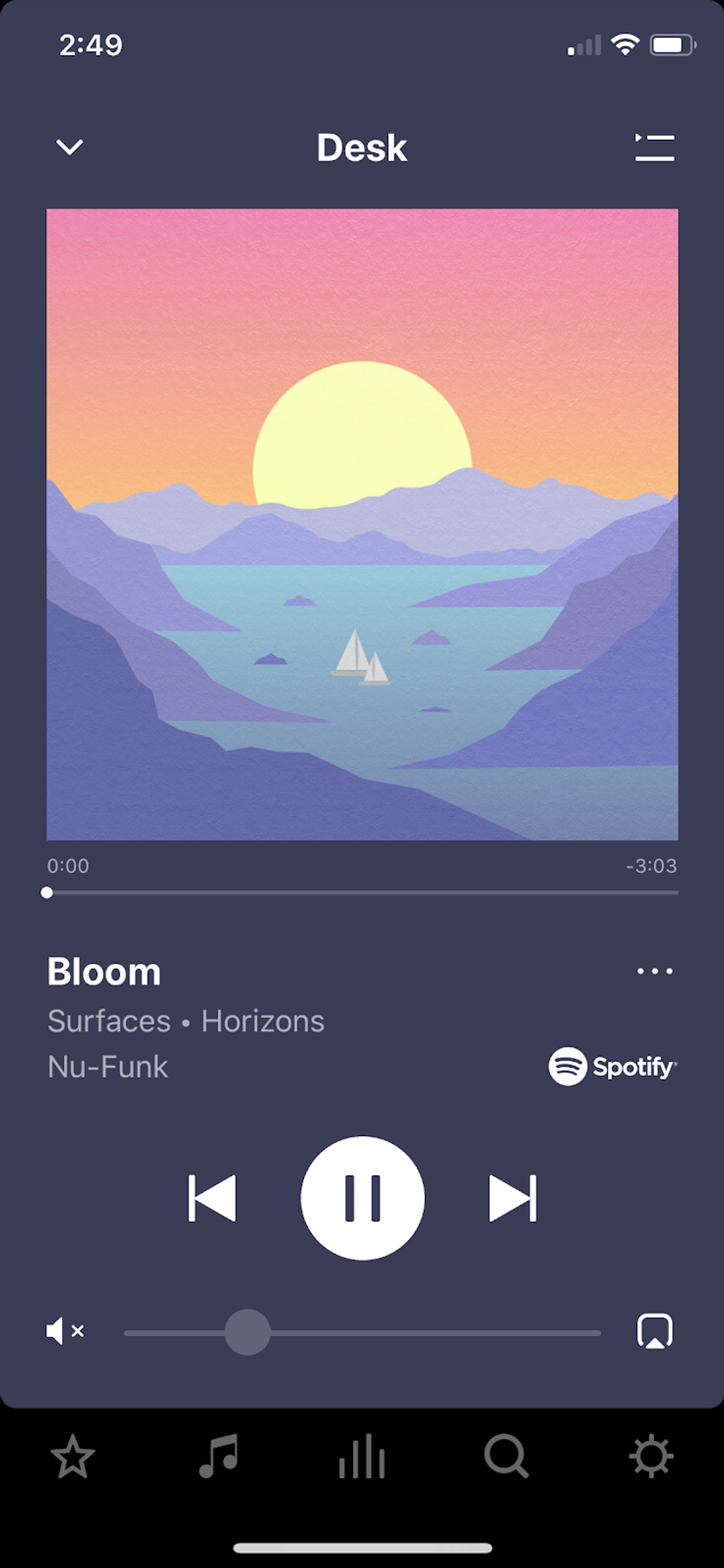 But, I'm particularly proud of working on the accessibility experience in the apps because we're helping communities that are often overlooked. Everyone should be able to enjoy music!
What are you most excited about in the future of this field?
S: The innovations! There are constant improvements, but there's still so much more to innovate on. On a different note, I'm also excited about the cultural shift in tech toward diversity, from who we hire to the audience we're building for.
What are you listening to these days?
S: Oh, this one is hard. I'm terribly indecisive and music tastes change based on what I'm doing. I've been listening to a mix of neo-funk & soul, bossa nova, rap, hip-hop, r&b, pop, punk, and indie lately. Everything from Dessa to P!ATD to Logic to Y'Akoto to H.E.R. to Nouvelle Vague to Delta Rae to … you get the idea!
At Sonos we have many creative passions beyond our day job: musicians, audiophiles, tinkerers, creators, chefs, artists,...what do you love to do when you are not working?
S: It's a given that I like music - most recently, I've been learning to play the Kalimba and relearning how to play the flute. I've also been cooking a lot (and getting into baking!). It's been fun trying recipes from all over the world. Last but not least, I love doing nail art! It's been a fantastic creative outlet for me for the last few years - there are endless possibilities. It's also forcing me to learn more about photography. If you're curious, check me out at @nailpointerexception on Instagram (yes, my handle is a CS pun!).